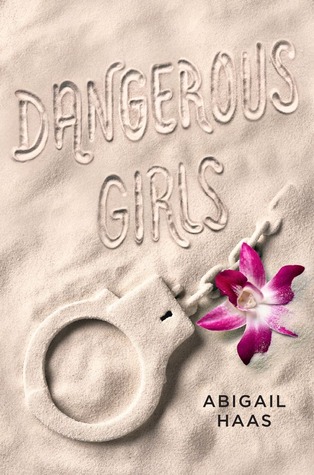 Publish date: 2013
Source: Library
Format: Hardcover
Length: 388 pages
"It's Spring Break of senior year. Anna, her boyfriend Tate, her best friend Elise, and a few other close friends are off to a debaucherous trip to Aruba that promises to be the time of their lives. But when Elise is found brutally murdered, Anna finds herself trapped in a country not her own, fighting against vile and contemptuous accusations.

As Anna sets out to find her friend's killer; she discovers hard truths about her friendships, the slippery nature of truth, and the ache of young love.

As she awaits the judge's decree, it becomes clear that everyone around her thinks she is not just guilty, but dangerous. When the truth comes out, it is more shocking than one could ever imagine..." (Goodreads)

Over the past year, I saw one or two reviews of Dangerous Girls, but never thought much about it until my friend Elizabeth read it and really liked it. I was able to get it through my state's inter-library loan system (which is very useful! Thanks MeLCat!) and devoured it in two days. I easily could have read it in one day because it was THAT addicting!

I don't want to say too much about the plot because you get the basics in the blurb and I don't want to give anything else away. Essentially, Anna goes to Aruba for spring break with her BFF Elise, her bf Tate, and some other friends. They are all having fun until Elise is found murdered and Anna is a suspect. I was completely sucked in by the plot and never wanted to put it down so I could keep reading and find out what actually happened. I felt completely anxious and just needed to keep reading to see if my suspicions were correct (and I'm not telling if they were!).

If you are looking for a page-turner or something to pull you out of a slump, I highly recommend Dangerous Girls. It reminded me of Gone Girl in terms of my general anxiety and need to keep reading, so if that appeals to you, go for it! Definitely one of the best books I've read this year.